Sheikh Bilal - Executive Chairman
Sheikh Bilal Khan MBA, MA, LL.B (Hons), BA (Hons), LPC
• Adviser to several Heads of State and member of multi-lateral, government and institutional boards
• Partner and Global Head of Islamic Finance at McCarthy Denning, London-headquartered international law firm; Judge at International Arbitration Court appointed by the Chief Justice of the UK Supreme Court; Member of the UK Law Society and Solicitors Regulation Authority; Solicitor/English Lawyer of the Senior Courts of England & Wales; and Assistant Professor of Law at University of Bradford
• Director General of International Islamic Food Processing Association (appointed by Resolution of 57 Agricultural Ministers of OIC Islamic countries); Chief Islamic Finance Officer at Astana International Financial Centre; and Member of Global Advisory Committee at Dubai-based Halal Trade & Marketing Centre
• Secretary-General of Malta Islamic Finance Association (appointed by Prime Minister of Malta)
• Vice Chairman of International Leadership Panel at Prince's Trust (under HRH Prince of Wales); Member of the UK All Party Parliamentary Groups for Middle East, Africa and Asia; and UK Catalyst & Business Ambassador for HM UK Government at Department for International Trade
• Advisory Board Member, Lord Mayor of the City of London, Dame Fiona Woolf CBE 2013-2014
• Honorary Investment Counsellor 2021-24 (appointed by Prime Minister of Pakistan)
• Freeman of the City of London (honorary title usually given to heads of states and dignitaries)
• Member of the Board of Advisors at Usmani & Co under the patronage of Mufti Taqi Usmani; Member of the AIFC Central Shari'ah Advisory Board (along with renowned Arab and Islamic scholars: Sheikh Esam Ishaq, Sheikh Ali Elgari, Sheikh Imran Usmani & Sheikh Daud Bakar); and Member of Shari'ah Standards Review Committee of AAOIFI (along with Mufti Taqi Usmani, Sheikh Nizam Yaquby, Sheikh Esam Ishaq & Sheikh Akram Laldin)
• Hafiz of Qur'an at age of 11; Graduate of Alimiyyah having studied at Darul Uloom Bury, Darul Uloom Karachi and Jamia Abdullah Bin Masood; and Spiritual disciple of Hazrat Maulana Yusuf Motala; Mufti Rafi Usmani & Mufti Taqi Usmani
• Public Speaker at international Islamic conferences in UK, Europe, Middle East, Asia and Africa; and multi-disciplinary/multi-lingual with proficiency in English, Arabic and Urdu
• Winner of multiple awards: Shari'ah Scholar of the Year at London Sukuk Summit 2011; Takaful Scholar of the Year at International Takaful Summit 2012; Religious Advocate of the Year 2013; Oxford Visiting Fellow of the Securities Commission Malaysia 2012-13; Islamica 500 – Most Influential Personalities in the Global Islamic Economy 2015-onwards; and Positive Role Model at the British National Diversity Awards 2016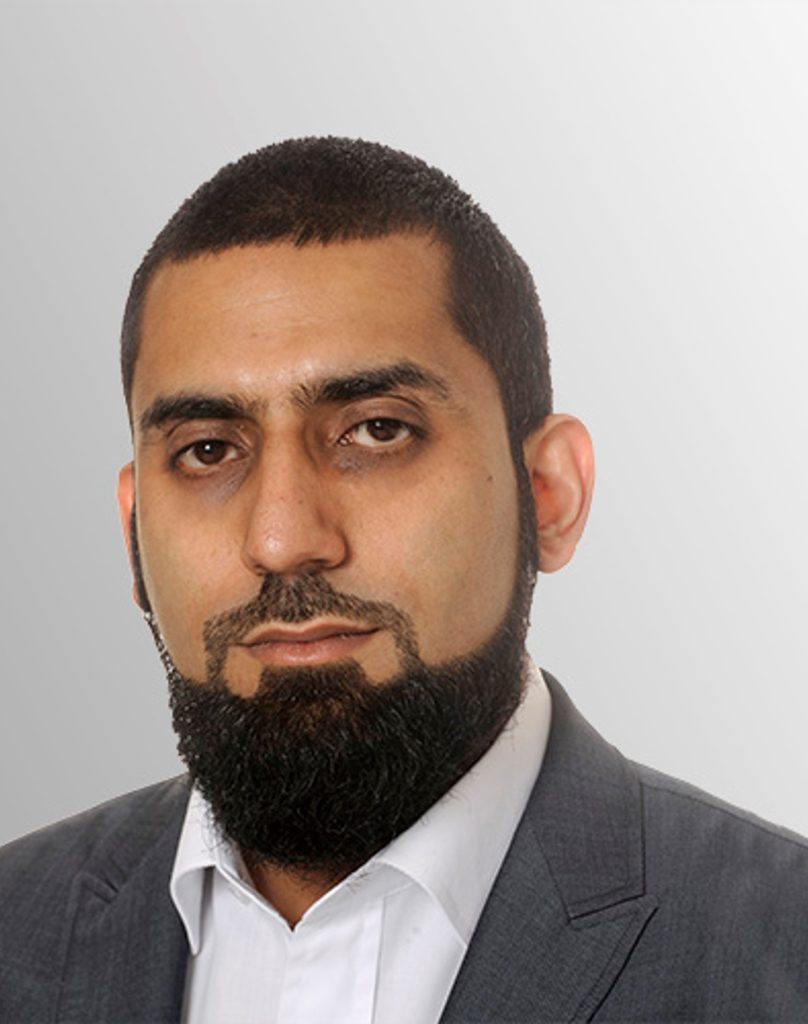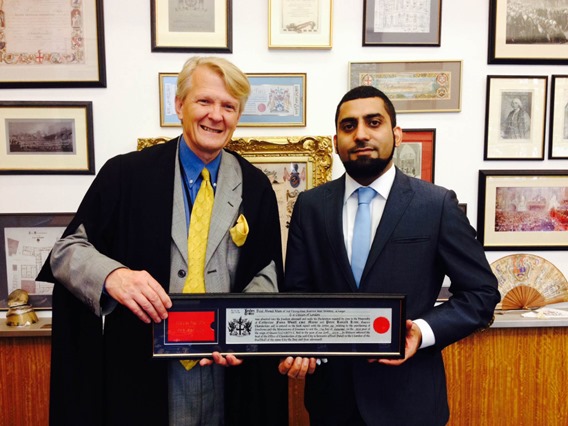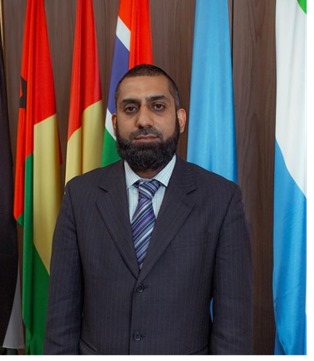 Eng. Ahmed A. Hassan, BSc EA
Chief Executive Office, N Solar (Egypt) Ltd
Eng. Ahmed A. Hassan BSc EA – Chief Executive Officer, N SOLAR EGYPT LTD
Engineer Ahmed A. Hassan is a Founder, Co-Founder and board member in multiple companies in UK, Oman and Egypt. He is an experienced Enterprise Architect with a history of successfully managing large-scale projects around Business Strategy, Start-ups, Infrastructure, migration, transition and transformation confidently using the latest and established methodologies and technologies.
He is an astute and adept visionary who can lead, identify, manage and develop the best outcome from Operational teams, Subject Matter Experts, Business Stakeholders, Project Managers and Vendors to ensure excellent results and efficient roadmaps for business formation, transformation and/or transition.
He has a Bachelor's of Science from City University in Washington Seattle and is a TOGAF EA.
He has spent most of his life between the United Kingdom and Egypt.
His previous experience includes working with large enterprises, such as Siemens, Goldman Sachs, BBC, Capita, State Council of Egypt and others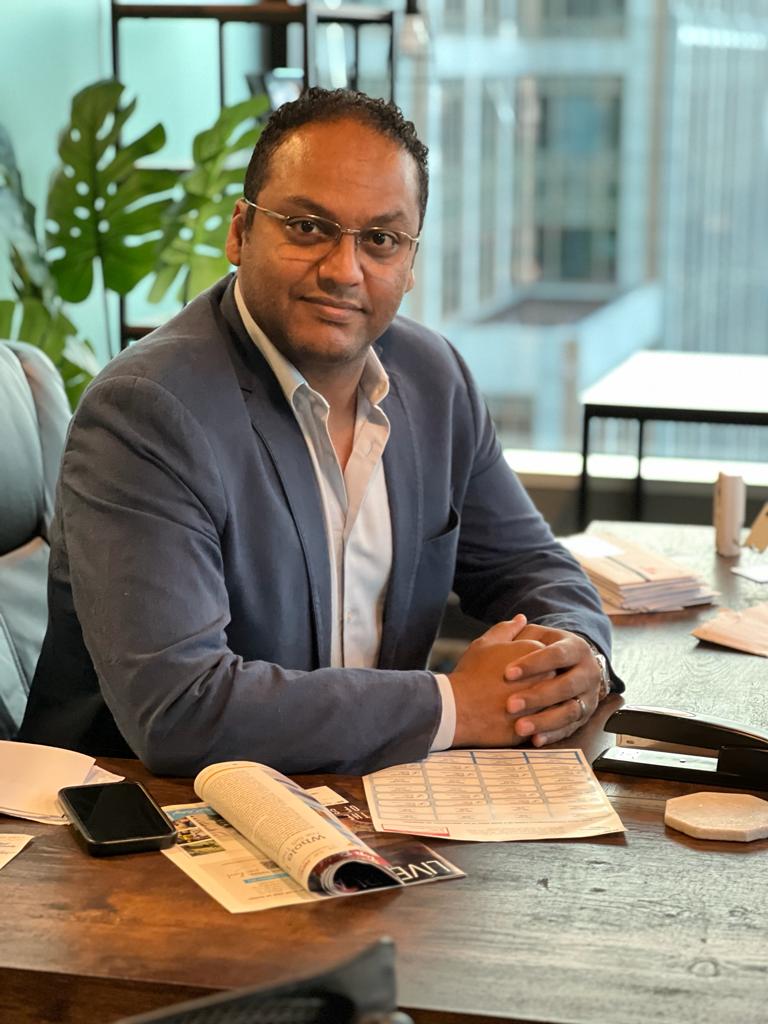 Richard Beresford
Chairman of McCarthy Denning
Richard is the Chairman of the London based law firm McCarthy Denning with 50 senior partners is a founding shareholder in the N Solar group. The McCarthy Denning energy practice comprises oil, gas, LNG, power and renewables working in multi-jurisdictional environments and with complex value chains. In oil, gas and LNG, the lawyers have acted across the up, mid and downstream sectors. In the power sector the lawyers have acted variously for sponsors, lenders, fuel suppliers and power off takers and traders. 
The 2013 edition of the Legal 500 recommended Richard in both M&A and small and mid-cap flotations categories, saying he is "easy to deal with and can focus on key areas quickly" as well as bringing an international dimension.
Career highlights include advising BAE Systems on its ground-breaking joint ventures with Xchanging, and the resolution committee and winding-up board of Glitnir Bank on issues arising out of the 2008 financial crisis.
Richard has advised on a large number of listings, fundraisings and reverse takeovers on AIM and the Official List, acting for both investment banks and issuers.
Recent work includes the listing of Falcon Acquisitions Limited and listing and re-listing Challenger Acquisitions Limited on the standard segment of the Official List.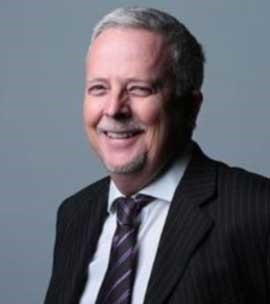 Professor Chris Sansom
University of Derby
Dr Sansom's current research activities are in CSP (Concentrating Solar Power), solar thermal materials and applications, thermal energy storage, and thermal energy harvesting.
Spearheading UK research on CSP, his current projects include concentrating solar power for electrical power generation, solar collector characterisation and ageing evaluation, polymer films for solar power plant heliostats and line-focus solar collectors, linear Fresnel community scale CSP, heliostat design and manufacture, solar thermal heating and cooling, solar driven desalination and water purification, thermal storage, and nanostructured thermo-electric devices for energy harvesting.
He currently supervises PhD students on CSP or solar thermal related research topics.
He is a Fellow of the Higher Education Academy (FHEA); a Member of the International Solar Energy Society (ISES), and the sole UK representative on the EERA (European Energy Research Alliance) Joint Programme on CSP (Concentrating Solar Power).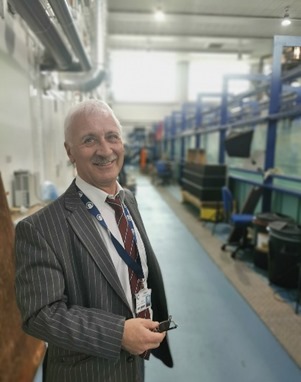 Dr Hartley Booth, OBE
Senior Advisor
Dr Hartley Booth was educated at Cambridge and Bristol Universities, Hartley qualified as a Barrister and was in practice between 1970 and 1984. The first Barrister to be appointed as Special Advisor to the Prime Minister working in 10 Downing Street between 1984 and 1988, he gave policy advice on law and order and the environment, ending up as the senior advisor in the Prime Minister's Policy Unit.
In 1988 he was appointed as first Chief Executive of British Urban Development Ltd., a company launched by the Prime Minister with the backing of the eleven largest companies in Britain's civil engineering and construction industry with combined capitalisation of £16 billion with the aim of rebuilding Britain's declining inner cities. He was also appointed as the first Chairman of the British Urban Regeneration Association.
In 1991 Hartley was selected to follow Margaret Thatcher in her Parliamentary Seat, Finchley. Elected to Parliament the following year, he was among the first handful to join the Ministerial team of the Government. Chairman of a range of Parliamentary Committees, he held two Ministerial positions in the Foreign Office and the Department of Education and Employment through the following five years, when the constituency was removed by the "Boundary Commission".
In 1998 the Labour Government appointed him to be Chairman of the Uzbek-British Trade & Industry Council – a position he held until July 2012, for which the Queen awarded him an OBE.
Founder & Former Chairman of three National Charitable Bodies: the British Urban Regeneration Association, the British Uzbek Society & Resources Autism. He is also a Trustee of a Sainsbury Charitable Trust. Awarded an OBE in 2010, he was also awarded the Order of Knighthood (Dostlik) in Uzbekistan in 2011.